Click on the forms below, download, and fill in on your computer or device. In our effort to be of better service to you, we ask that you provide this information when sending your components to us. Return this signed form by FAX (850-482-6003) or e-mail to: airprop@airprop.net.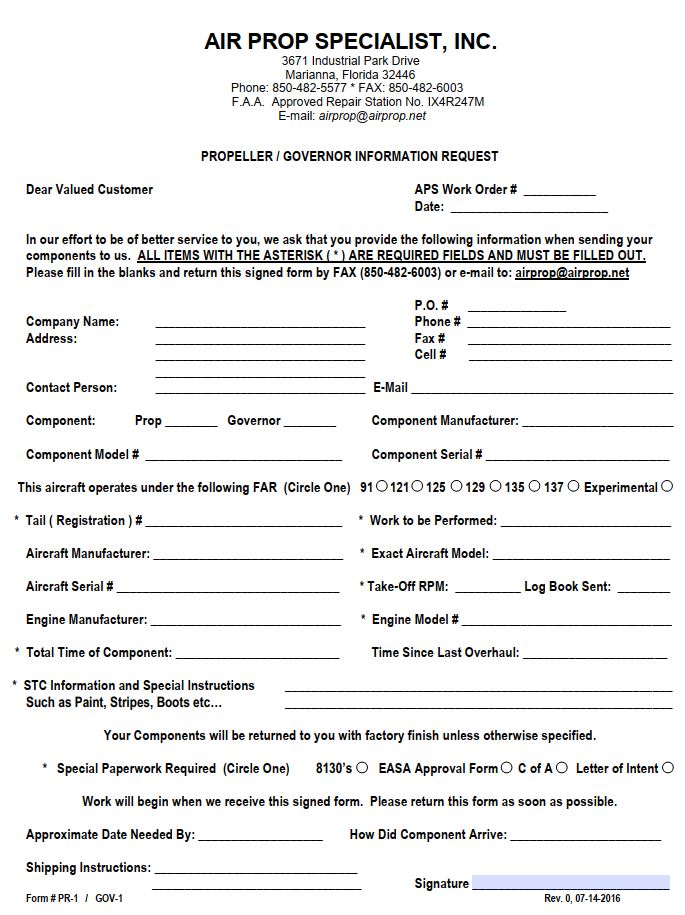 Propeller/Governor Information Request
ALL ITEMS WITH THE ASTERISK ( * ) ARE REQUIRED FIELDS AND MUST BE FILLED OUT.
---
---